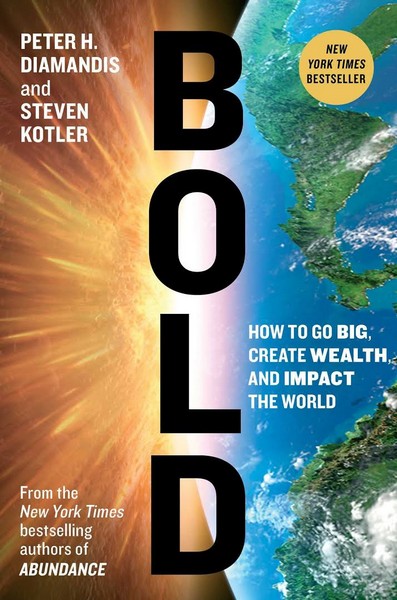 Bold
How to Go Big, Achieve Success, and Impact the World
Editorial Review
66 million years ago, life on earth was a little different. These were the waning days of the Cretaceous Period, hot and humid, when much of the world's current land mass was still submerged under massive oceans. Our first maples, oaks, and beeches were just starting to emerge, and the earth was still dinosaur dominated; but their reign was not to last!
Book Reviews
Expressed with sunny optimism and promise, Diamandis and Kotler share their extensive experience and knowledge, hoping to boost innovative potential within the technology startup arena and inspire readers to "get off the couch and change the world.
The book gives fascinating insights into the world of Silicon Valley, the Mecca of billion-dollar entrepreneurial stories.Some anecdotes are fascinating and worth a try for every business and not just entrepreneurs.
This invigorating discussion drives home the point that with better tools than we've ever had before, what we need most of all are great leaders.