Selections From Our library
Why BBB?
Best Book Briefings, also known as BBB, gives you all that you need about a given title. On the Book Profile, you can choose to read a quick review that explains what the book is about (as short as one paragraph), you can also read a review of a bigger length (a couple of pages long), unless you wish to read a full-length briefing that saves you the time you would have taken to read the actual book, while still giving you its insights. This book briefing is around 9 pages in average. More...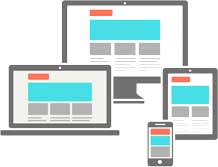 If I see only the mental map of 1st Alternative—my own map—then the only way out is to persuade you to shift your paradigm or even force you to accept my alternative: I must win and you must lose.  If, on
It's certainly true that many of the particulars of business have changed. But the fundamentals have not. The stories in this book are just as relevant now as they were back then, and the lessons learned still apply today. Each story
How Does It Work?
Best Book Briefings is designed to work as a resourceful book briefing reference for executives, professionals, investors, entrepreneurs, parents, educators, researchers, and even students. BBB also works as a reading organizer where you can define, prioritize, and sort your reading list. Watch this introductory video to learn more, or visit the FAQs page.